The vineyard area around Nantes
Both a rural market and that of the first ring round the town, the "Pays du Vignoble Nantais" offers a wide variety of homes, some offering magnificent views.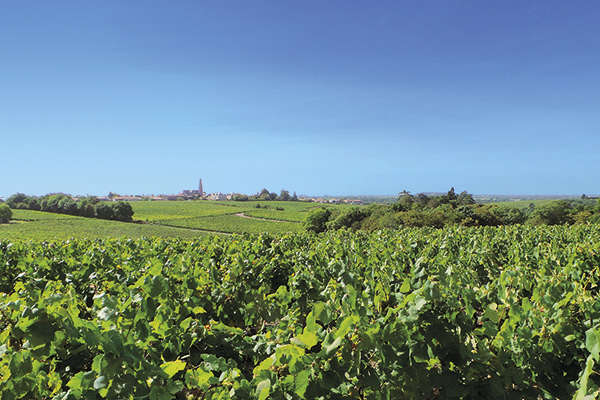 In Saint-Fiacre-sur-Maine, this house of character of 155 m2 with a wooded garden benefits from an exceptional view of the vineyards and hills. 447.000 €. Brigitte Sauvager Immobilier (02 40 48 41 41).
Designated a "Pays d'Art et d'Histoire" in 2011, the vineyard area around Nantes lies south-east of Loire-Atlantique, borders on Maine-et-Loire to the east, and La Vendée to the south. Well-known for its prod­uction of wines such as Muscadet and Gros Plant, it encompasses communes in the valley of Clisson, Vallet, Loire-Divatte, Sèvre, Maine & Goulaine, as well as two towns in "Nantes Métropole" : Vertou and Basse-Goulaine. In all, it forms a group of 31 communes predominantly rur­al, with about 100,000 residents. Vertou, a mostly urbanized town in the suburbs around Nantes, has the highest number of inhabitants (21,000).
In rural areas such as La Haie-Fouassière or Saint-Fiacre-sur-Maine, the "Vignoble Nantais" offers different types of properties : "borderies" grouped together in hamlets, "longères" (single-storey farmhouses) and village houses. One also finds a few prestigious master residences. "Views from remarkable sites are highly-prized and very rare in this region," explains Brigitte Sauvager (Brigitte Sauvager Immobilier). As demonstrated by an original house proposed by the agency in Saint-Fiacre-sur-Maine : offering an exceptional view of the vineyards and hillsides, it is up for sale at 447,000 €.
7 km from Nantes, Vertou is the first market to be targetted in the ring around the town. "Lovely residences here benefit from good public transport services (a 10-minute ride on the train from the station in Vertou to Nantes)," says Jean-Pierre Scellos, manager of the Cent­ury 21 By Ouest agency. One example is an old house with six main rooms, renovated throughout and near amenities, priced at 624,000 €.
And who are the clients ? "Mainly buyers from the Nantais region looking for houses in quiet, natural surroundings but in immediate proximity to the centre of Nantes, thanks to the Busway line in the area from Beautour to Vertou, or the TER station in La Haie-Fouassière ," says Jean-Pierre Scellos. Some Parisians also find the region ideal for picking up a desirable residence at an appealing price. In the villages, houses can be found on average between 180,000 and 200,000 €. As for properties offering beautiful old architecture, quality appointments, extensive grounds and, above all, views of their priv­ileged surroundings, they can attain 900,0000 €.
You will also like