Saint-Nazaire : gaining in appeal
Opening out to the shore and offering undeniable vitality, Saint-Nazaire is nevertheless affordable. City-dwellers, investors and young retirees have taken notice. Demand is on the rise.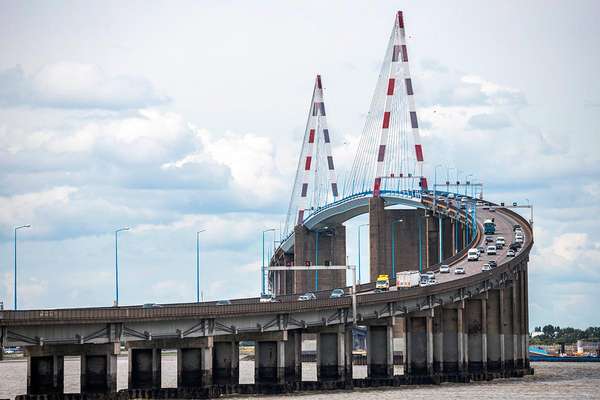 Based in Saint-Nazaire for over 20 years, Muriel Mazeau runs the agency bearing her name, devoting herself to sales and year-round rentals - furnished or unfurnished - in an area encompassing neighbouring towns and stretching as far as Guérande. "The most sought-after properties are houses with 3 or 4 bedrooms within the town or on its perimeter, requiring renovation or not. Buyers need an average budget of 300,000 € and lots of patience, as these homes have become rare since the start of the pandemic." Muriel Mazeau has seen a surge of clients from large towns and cities which has led to a rise in prices of around 11 % for older buildings. "Demand is now mainly centered around the neighbourhoods of Hôtel de Ville, Parc Paysager, Ville Port and L'Immaculée." A significant percentage of the buyers is comprised of retirees who sell their properties in large towns to settle in the region, whereas employees transferrred to Saint-Nazaire tend to stay put. On the market for new properties, Muriel Mazeau reports a median price of 3,900 € per sq.m as compared with 2,900 € for old buildings. "Since the first lockdown, the market for new properties has posted a price rise of about 7 %." Furthermore, rental investors are making a noticeable comeback to the region, joining the inflow of buyers to western France, and Saint-Nazaire in particular. This lively town benefits from a peaceful setting enhanced by the shoreline, while posting rising, but still affordable, prices.
Focusing on property management on the Guérande peninsula, Thierry Immobilier counts on a team of 160 handling sales, rentals, rental management and property management. Sales Manager Sandra Vancappel explains that in Saint-Nazaire, buyers are mainly looking for houses, but also properties with modest surface areas ideal as rental investments. Starting prices for houses range from 200,000 € in the Penhouet neighbourhood to 260,000 € in the town centre, attaining 500,000 € on the seafront. The most highly-prized locations are the Parc Paysager and Villes Martin neighbourhoods and, more generally, addresses near the sea. "The market is juggling with scarce offerings and very high demand. In fact, the département and town of Saint-Nazaire enjoy remarkable popularity. On the seafront, the town still remains affordable. Its image has changed favourably over the past few years, putting the property market under pressure." Retirees account for a large share of the buyers, together with residents of Nantes, Angers and Le Morbihan. There are also many working people who want to move to a different region and benefit on a daily basis from the attractions and amenities on offer here. "The pandemic has not led to any noticeable variations in prices, but the town's appeal cannot be denied."
You will also like