Real estate in Pamiers : the nerve-centre of Ariège
The most densely populated town in L'Ariège with over 15,000 residents, Pamiers is an attractive, go-ahead economic hub, benefit­ing in particular from the proximity of Toulouse and its surrounding area. Furthermore, its property prices are very affordable.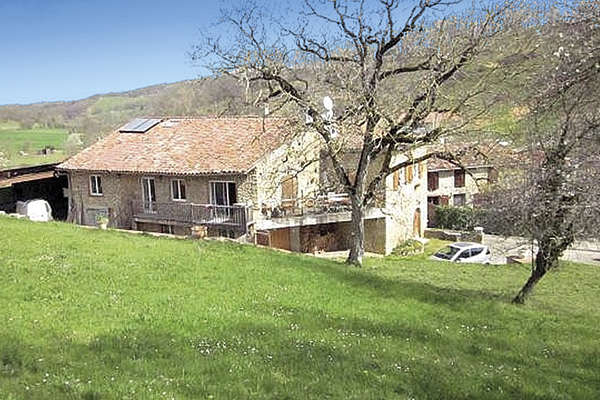 This renovated farmhouse in Ségura offers total living space of 435 m2 in 4,670 m2 of grounds. 360.000 €. Century 21 SDI (05 61 60 09 60).
Ideally located about 45 minutes from Toulouse, Pamiers stands at a real crossroads 1 hour from Carcassonne, 1 hour 30 minutes from the sea, and less than 2 hours from Andorra and Spain thanks to the A66 ("L'Ariégeoise") and RN20. An attractive location, even more so as the area between the town and countryside enjoys considerable economic vitality, thus providing an appealing pool of employment (Aubert & Duval metallurgical plant, the largest private employer in the département, Maestria paint factory, numerous tradesmen and craftsmen...). "Without it not yet being a real fall-back area, we are beginning to see a lot of enquiries from people working in Toulouse who are drawn by the infrastructures and peacefulness offered here," says Jean-Jacques Save, manager of Century 21 SDI, the largest estate agency in L'Ariège (founded in 1993, now with a team of 19 covering a 10-km radius around Pamiers). For detached houses, accounting for 80 % of the transactions, Jean-Jacques Save says the average sales price is 128,000 €, "corresponding to a home of about 120 m2". For apartments, the average price is 57,000 € for living space of close on 70 m2. "Over the past decade, many blocks of flats rose from the ground to enjoy tax benefits under the Robien and Besson schemes. Very soon, we will therefore be seeing a massive influx of apartments in Pamiers." The agency's clients, comprised 50 % of employees and workmen, are mostly looking for main homes. "As the market is on the downside and thus offers very affordable prices, we can once again find solutions for first-time buyers."
Arnaud Garrigues, Ovidio Prenas and Karim Boukeroucha, respectively director, sales manager and HRM of Immobilier GPB, also based in Pamiers, cover an area stretching from Toulouse to Andorra (as far as Mirepoix to the east, occasionally even including Carcassonne). With their six agents, they launched themselves into this venture at the end of 2013 with the aim of opening one or two agencies per year over the entire Midi-Pyrénées region. "Our positioning is to offer clients the best possible advice and give priority to customer relations." 90 % of their portfolio contains properties priced from 30,000 € (small studios or barns to renovate with small gardens) to 300,000 €. "Beyond that level, we propose lovely homes in all price-brackets, the most expensive attaining around 12 million euros. We in fact carry out property searches depending on buyers' requirements, adapting ourselves as closely as possible to the market." What about building land ? "A plot of about 1,000 m2 costs from 40,000 to 60,000 € here. Very appealing prices : in Toulouse, the same surface areas fetch from 130,000 to 200,000 €." Given their wide field of action, the three partners do not have any particular client profile. "We have simply noted that most demand comes from clients with budgets ranging from 100,000 to 200,000 €, and that a foreign clientele, mostly from the UK, is apparently returning to L'Ariège."