3
Arles
Advertisement house for sale
890 000

€
TOWN HOUSE IN THE HISTORIC CENTRE
Arles (13200)
EMILE GARCIN PROVENCE ST-REMY / ST-TROPEZ
Ref : SRM-9017-MB
---
In a lively sought-after neighbourhood in the Old Town of Arles, this town house has been renovated throughout by a renowned architect. Its living space of 200 m² on 4 floors is comprised of 2 living-rooms, 2 bedrooms, a study, 2 bathrooms, 2 fitted kitchens, a courtyard and a large terrace offering an unimpeded view of the rooftops in the historic town centre.
Receive full
documentation
Make
an appointment
Have someone
call you asap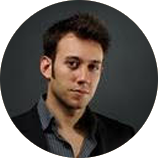 Ask the agency for more information thanks to your property consultant Houses & Apartments

Show phone number
See the description of agency
About the price
Energy diagnostic
About the price
890 000 €.
Fees paid by the seller .
About the price
Energy diagnostic