1
Villars
Advertisement house for sale
960 000

€
VILLA, STUDIO
Villars (84400)
JANSSENS IMMOBILIER KNIGHT FRANK BONNIEUX
Ref : B2481vm
---
View of the Luberon. Villa approx. 240 m² offering a lounge, 4 bedrooms, 2 baths. Studio 28 m² : main room, kitchenette, bedroom, shower. Swimming pool with pool-house and bowling terrain.
Receive full
documentation
Make
an appointment
Have someone
call you asap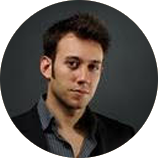 Ask the agency for more information thanks to your property consultant Houses & Apartments

Show phone number
See the description of agency
About the price
Energy diagnostic
About the price
960 000 €.
Fees paid by the seller .
About the price
Energy diagnostic