2
2

rooms
Auron
Advertisement apartment for sale
160 000

€
TOP FLOOR FACING SOUTH
Auron (06660)
PLATINE IMMOBILIER
Ref : 243
---
Sole agent. Very quiet yet at the foot of the slopes, a short walk to the square, lovely top-floor apartment with 2 main rooms, sleeping 6. High-end residence with janitor, facing south.
Receive full
documentation
Make
an appointment
Have someone
call you asap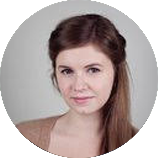 Ask the agency for more information thanks to your property consultant Houses & Apartments
About the price
Energy diagnostic
About the price
160 000 €.
Fees paid by the seller .
About the price
Energy diagnostic