Toulon : come-hither appeal
The capital of the Var has seen in-depth restructuring and the opening of university centres that now boost its rental market. Meanwhile, neighbourhoods in the upper part of the town provide buyers with diverse offerings.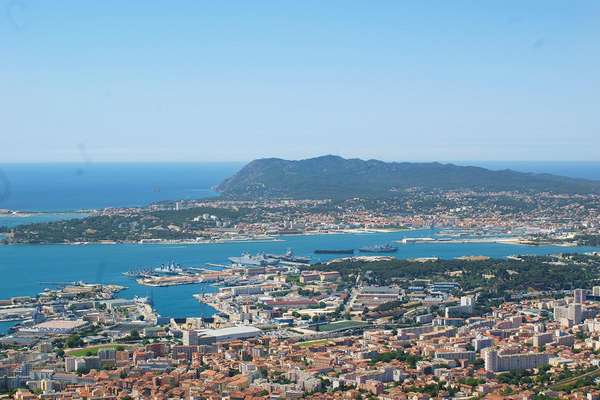 After Nice and Marseille, Toulon has the highest number of inhabitants in the PACA region.
At the heart of the upper town, the Agence Immo + handling both sales and rentals now offers its clients a new rental management service introduced by its Manager, Christophe Pala. "We cover the area from Bandol to Hyères, including Cuers, but focusing on the centre of Toulon. As everywhere else in France, buyers now insist on properties with outdoor areas : houses (from 350,000 €) and apartments (from 170,000 €) benefiting from a terrace or garden are seeing their prices rise from 3 to 5 %." In parallel, the rental investment market is under pressure due to demand for higher profitability : investors expect a return of 10 %, whereas it is currently around 6 % on average. "The upper town, Le Faron and Le Mourillon meet with real enthusiasm, together with the Bastide area for rental investments thanks to its properties in need of renovation, offered here at modest prices." Due to declining stocks and rising demand, Toulon's property market operates on an act-fast basis, with sales completed very rapidly. "We have just opened a new agency in Hyères, also devoted to sales, rentals and rental management. As from October, we are placing our new promotion service at our clients' disposal, enabling us to offer from 100 to 200 new lots each year."
Based in the centre of Toulon, the Stéphane Plaza Immobilier agency is managed by Pierre Seigneur. "Mainly covering the area stretching from the bay to Le Faron, we specialize in sales and rental management. Rental investment is seeing a significant boom, due in particular to the new universities that have opened in Toulon, with starting prices around 70,000 € for small surface areas." First-time buyers - mostly military personnel -, executives or retirees no longer wanting to deal with the upkeep of a house, nevertheless comprise the majority of buyers. They are now looking for apartments in the centre of Toulon with terraces, a criterion which has become virtually inevitable. "Since deconfinement, demand has attained such levels that sales volume for 2020 is equivalent to, or higher than that of 2019, and this despite the lockdown. Even so, there are ample offerings in Toulon, so prices have remained stable, except for garden-level apartments and those offering spacious outdoor areas, whose prices have risen by 10%." Haussmann buildings in the upper town offer lots of appeal. Leafy addresses offering real neighbourhood life near the centre are also prized, such as Bas Faron, Siblas-La Loubière and Sainte-Anne. With its village atmosphere and direct access to the beaches, the neighbourhood of Le Mourillon is still sought-after, though its prices, already high, have probably reached a ceiling, according to our specialist. "We offer all our properties as sole agents for an initial duration of just one month," adds Pierre Seigneur, "to allow our clients to judge the quality of our services in all peace of mind."
You will also like