Summer portraits of mountain resorts
With the arrival of fine weather, the renowned resorts of Megève and Le Grand-Bornand appear in a totally different light, as busy and appealing as in winter. Lively and offering a wide array of activities, they increasingly draw a clientele enthusiastic about summer sports and leisure activities in the mountains.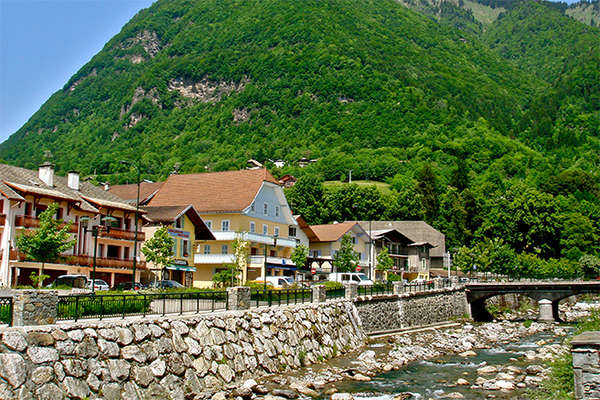 At the heart of the Massif du Mont-Blanc, Megève has succeeded in preserving its chic rustic charm while developing modern infrastructures.
Megève is one of the most highly-prized destinations in which to recharge one's batteries with family and friends. It has in fact been recognized as one of the foremost resorts in the Alps, where 12 resorts in five European countries have been awarded the prestigious quality label, "Best of the Alps". The arrival of the Four Seasons hotel in December 2017 bears witness to Megève's dynamism, but also to its exclusive character. Jean-Baptiste Pierlot, General Manager of Coldwell Banker Alps Realty, focuses his sales activity on Megève, Demi Quartier, Combloux and Saint-Gervais. "Thanks to our activity as a co-ownership management agent, we benefit from special expertise on the property market here. The specific features of each co-owned property need to be perfectly mastered and, when the need arises, emphasized when apartments are sold." A real niche market, Megève is seen as a very sound investment. In both winter and summer, this village resort offers a wide choice of activities, always much appreciated by its clients, whether families or international, who enjoy getting back to basics. "Like many other resorts, Megève posts high but stable prices. We do, however, see several market sectors, from studios to chalets, offering top-notch appointments. Some of the most sought-after properties are apartments with 2 or 3 bedrooms in need of renovation, priced from 7,500 to 9,000 € per sq.m, in the most popular areas such as the centre of the village or the plateau of Mont d'Arbois. You can, of course, find high-quality properties, renovated throughout, at prices ranging from about 12,000 to 15,000 € per sq.m. Not forgetting Megève's special feature, its many chalets with exceptional appointments and corresponding prices."
At an altitude of 1000 mètres, Le Grand-Bornand, a village lively in all four seasons, offers an atmosphere typical of Savoy, while at 1300 metres, the resort is acclaimed by fans of the slippery slopes and, in summer, mountain sports in the great outdoors. "In summer, families come to enjoy hiking, archery, paragliding, golf, and nautical activities at the pool or on the nearby Lake Annecy," explains Catherine Rey of Century 21 Aravis Immobilier, an agency based in Le Grand-Bornand for 45 years with a team fully equipped with in-depth knowledge of the Massif des Aravis area. "Children love the entertainment dedicated specially to them, especially the "Festival Au Bonheur des Mômes" held each summer in August. Then there's the arrival of the Tour de France on July 17th, which will be the highlight of the season. As Century 21 is an official partner, we participate in the "Win a House" operation." Comprised of apartments in small timber-clad residence and chalets offering traditional architecture, the property market in Le Grand-Bornand can lay claim to an appealing variety of homes. "Studios are priced from 100,000 €, 1- and 2-bedroomed apartments of about 50 m2 around 300,000 €. Availabilities are rather wide, except for 2-bedroomed apartments which are the most sought-after properties and therefore rarer." Most of the chalets are priced from 500,000 to 900,000 €.
You will also like