Saint-Raphaël, a buoyant property market
A delightful commune and lively seaside resort, Saint-Raphaël continues to appeal to many retirees from the region and Paris, looking for a pleasant villa or high-class apartment which could become their main residence.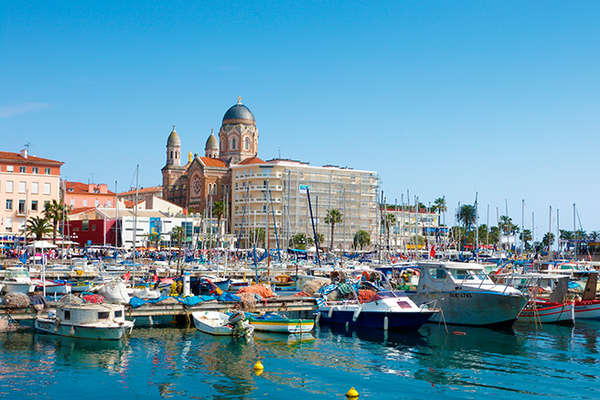 Saint-Raphaël can claim to be the town in Le Var in which tourism and business make for a perfect combination.
Home to over 35,000 residents, Saint-Raphaël is popular for its pleasant residential neighbourhoods, its creeks and town centre next to the beaches. Both an economic and cultural centre, it is an attractive commune in Le Var boasting five sailing harbours, a casino, a busy congress centre, TGV station, hospital centre and many schools with good reputations, from primary to secondary level. With its golf-courses, Valescure is an up-market address whose villas and luxury residences embody an enviable life-style.
"In Valescure, we are currently acting as sole agents for the marketing of two high-end residences with pools, scheduled for delivery in the first half of 2020," says Alexandre Ary of the Canat & Warton agencies. "With 14 apartments in the first, eight in the second, these attractive addresses are chalking up real success, especially among retirees, mostly from the Parisian region. Priced at around 5,800 € per sq.m on average, apartments with 3 or 4 main rooms prolonged by generous terraces and completed by a garage are the most sought-after. Offering high-spec appointments and meeting today's top standards for soundproofing and insulation, they compete with older apartments often posted at higher prices. The market for new properties is in fact characterized by competitive prices, though faced by scant offerings of quality apartments in the town centre, those proposing good value for money soon find takers." As evidenced by a pleasant 2-bedroom apartment of 64 m2 with a terrace on the top floor of a 2017 residence a 10-minute walk to the town centre. Benefiting from a double garage, it just sold for 365,000 €.
"The market for apartments is active and we are seeing renewed interest in villas," says Marie-Anne Roubaud of WF King Immobilier, an independent company with five agencies in Le Var, including one in Valescure, since 1991. "Houses priced from 600,000 to 800,000 € are mainly set to become permanent homes for retirees, whereas the locally employed focus more on properties ranging from 400,000 to 500,000 €. In any event, availabilities are scarce over and above 500,000 €." As an example of typical properties recently sold by WF King Immobilier, Marie-Anne Roubaud mentions a light and airy villa with 5/6 main rooms in landscaped grounds of 1,287 m2 with a pool, on the hills of Valescure. Benefiting from a garage and a basement, it recently found a new owner
at a price over 850,000 €.
You will also like