Romans-sur-Isère : dwindling supply
Opening out to the sumptuous scenery of Le Vercors, this medieval city is being invaded by ever younger buyers drawn by an advantageous price/benefits ratio.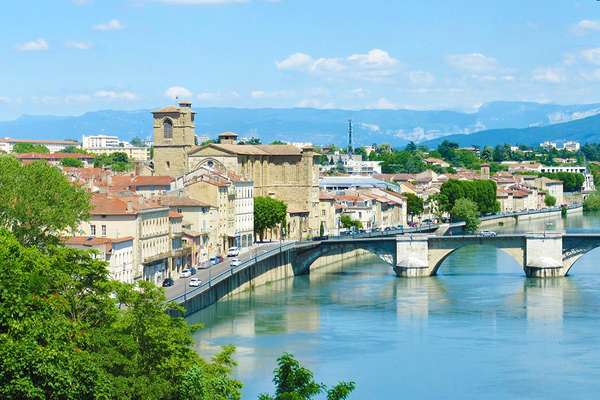 A town with a rich past, Romans- sur-Isère is in the middle section of the Rhône Valley, east of the foothills of Le Vercors.
Handling sales, rentals and rental management, the Vic Immobilier agency founded by Catherine Vicat in 1991 covers an area within a radius of 30 km around Romans-sur-Isère. The daughter of shopkeepers living in the Romans region for several generations, this specialist offers in-depth knowledge of the area's real-estate and economic fabric, placing her first-rate network of contacts at the service of her clients. "The Covid crisis has led to a real scramble for properties benefiting from outdoor areas, to the point of making it very hard to sell or rent homes without them. Furthermore, distrust of financial markets has aroused a real desire to invest once again in bricks and mortar, especially among young buyers who, with a budget of 60,000 €, can acquire a 1-bedroom apartment in good condition or a 2-bedroomed apartment requiring renovation." This being the case, this steady demand is faced by offerings that are running out, which means rising prices. "In addition to the essential criterion of benefiting from a balcony, terrace or garden, buyers are above all looking properties with security, a parking place, and lots of light, this last point causing a problem for homes in the lower part of the town of Romans."
The agency launched by Séverine Mangin in 2018 is exclusively dedicated to sales and benefits from the experience of its team consisting of the founder, Jérôme Astic and Sylvie Perez, all three born in Romans. "For the past few years, supply has been significantly lower than demand, though the situation had evened out temporarily at the start of the Covid crisis. Between the end of the first lockdown and early September, we saw a considerable rise in sales volume : owners who felt rather cramped in the spring confinement put their homes up for sale in order to acquire a property meeting their new requirements." Since then, the number of properties available has fallen, with demand remaining steady, especially from buyers from Paris, Lyon and northern France. Their budgets range from 400,000 to 800,000 €, allowing them to set their sights on large residences - houses of character or contemporary builds -, benefiting from a natural green environment and lovely views, no nuisances and, ideally, close to shops." Sound investments are embodied by homes with 3-4 bedrooms and gardens of 500 to 600 m2, priced from 180,000 to 250,000 €. The most sought-after locations are areas around Romans such as Mours-Saint-Eusèbe, Peyrins and Génissieux. "Localities on the hills of the Drôme are, however, also popular, as buyers are now prepared to drive a few more kilometres to enjoy surroundings that appeal to them."
You will also like