Private mansions in Montpellier
With 392,162 inhabitants, the urban area of Montpellier boasts the highest population growth in the country. Within France's 8th largest city, renowned for its dynamism and quality of life, 43 % of the population are under 30 years old. While apartments largely outnumber houses, private mansions with character still have their fans.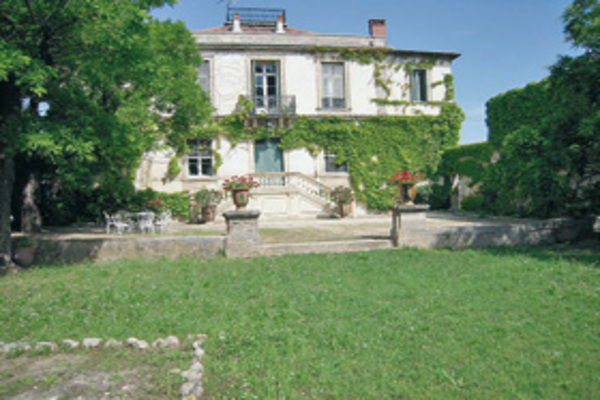 In the centre of Montpellier, this master residence of 330 m2 comes with outbuildings at the heart of a pine-grove of 5,000 m2. 1.450.000 €. Immobilière Foch Sotheby's International Realty (04 67 57 34 10).
To cater for a constantly rising population, new neighbourhoods are emerging such as those of Malbosc, Les Jardins de La Lironde, Port Marianne and Parc Marianne. Discerning planners manage to blend modern-day requirements with the architectural legacy left behind by 1,000 years of history. Not content with pushing outwards toward the Mediterranean, the research centre plays host to the oldest medical university in the western world and over seventy mansions built between the 16th and 20th centuries. Fans of the genre set their sights on the historic heart of town and neighbourhoods on its immediate periphery.
"The term "maison de maître" (master residence) also covers bourgeois buildings and private mansions : their availability is now very limited in urban areas," comment Anne Sorlin and Elisabeth Thoulouze of Anne Madeleine Immobilier with regard to this market, usually bearing the seal of confidentiality. These handsome properties often require renovation. Les Arceaux, Boutonnet, Beaux-Arts, Aiguelongue and L'Ecusson are the most sought-after neighbourhoods. Attracted by the proximity of a tramline and the town centre, as well as by private gardens and period features, buyers come up against a severe shortage of stocks. Recently a house of almost 300 m2 at Aiguelongue, with a park and pool, found a buyer at over 1.5 million euros. In L'Ecusson, a mansion of over 600 m2, in need of a total make-over, changed hands at over 2.5 million euros. A 5-bedroom residence, beautifully restored and opening out to a garden in Les Arceaux, is on offer in the 1.2 to 1.5 million euro bracket, while one would need a hefty budget of over 3 million euros to acquire a property comprising three reception rooms of 45 m2 each and six bedrooms in a park of 5,000 m2 with century-old trees, swimming pool and several outbuildings, over towards Aiguelongue.
"Very highly-prized, this market really starts at 1 million euros," explain Grâce Fernandes and Bruno Zermati of L'Immobilière Foch Sotheby's International Realty. "A short time ago, a residence of 600 m2 in perfect condition with a garden of 1,500 m2 in Boutonnet left our files for over 2 million euros. Currently, a client wanting to open a hotel is about to buy a property of 750 m2 for renovation in the same area, priced at 2.2 million euros." In the hyper-centre, examples of the genre can be counted on the fingers of one hand. The private mansion is a desirable showcase. Would-be purchasers, in their forties and fifties, fond of old stones, houses of character and gardens within walking distance of all amenities, are mainly from the region itself : however, belonging to the Sotheby's network generates contacts abroad. This type of property is ideal for families and year-round living. Some buyers are willing to make an effort on the amount of the investment required, provided that they don't have to put up with any eye-sores, noise or environmental disadvantages.
"Compared to the apartment, the private mansion naturally remains a niche market," says Gérald Casanova of the agency bearing his name. By looking carefully, clients can find old detached houses or mansions, more modest in terms of size and stylishness, between 500,000 and 1 million euros. These properties offer an ideal and affordable compromise between an apartment and a villa, necessarily further out. Gérald Casanova describes, for instance, a residence in Les Arceaux with eight main rooms leading out to a garden of 120 m2, currently negotiable at around 600,000 €.
You will also like