Montélimar, a well-balanced market
Home to some 36,000 residents, the capital of nougat benefits from a strategic location just 1 hour from Avignon and 1 hour 30 minutes from Lyon, Grenoble, Montpellier and the Mediterranean.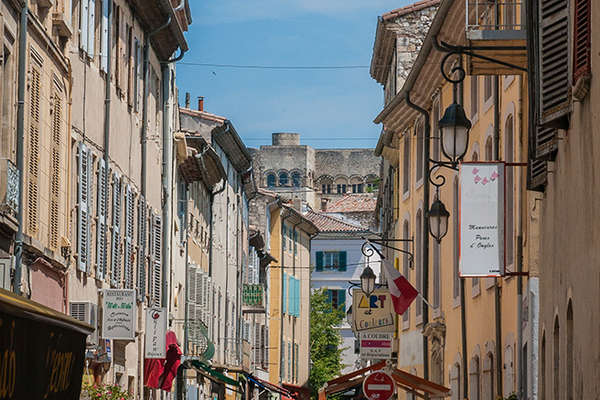 Nicknamed "Portes de Provence", Montélimar is the second most densely populated town in the Drôme after Valence
"In the vast majority of sales we handle, apartments with 1 or 2 main rooms range from 50,000 to 90,000 €, those with 3 or 4 main rooms from 120,000 to 170,000 €, while 3- or 4-bedroomed houses on estates fetch from 170,000 to 250,000 €. High-end apartments and properties of character in outer areas are to be found from 250,000 € and can attain much higher prices depending on their locations, characteristics and appointments," explains Christine Navarro-Gougne, manageress of the go-ahead Provence Immobilier, an agency opened in 1960 and run by Christine Navarro-Gougne since 1994. Its policy is simply to accommodate all its clients, so it offers a portfolio of very diverse properties in Montélimar, but also within a radius of 25 km : classic apartments, houses on estates, stone buildings to renovate, new developments, large residences of character. "The latter are sought after by a specific clientele comprised of Belgian and Swiss buyers, and others from Lyon, benefiting from budgets over and above 450,000 €. The set their sights on pleasant villages south and east of Montélimar." And which are the most highly-prized neighbourhoods in the town ? "Again the southern and eastern parts, though we have recently noticed renewed interest in the north, especially among the actively employed looking to reduce travelling time to their workplaces." Very regularly, Provence Immobilier acts as sole or semi-sole agent for new developments of quality, mainly of interest to buyers who will occupy them, but also a few rental investors. In immediate proximity to the old town, the "Carré Molière" is a contemporary residence offering appealing appointments in today's taste. Comprised of two blocks on four and five floors, it is slated for delivery by the end of 2019. With 2 to 4 main rooms, its apartments are extended by pleasant terraces. 1-bedroomed apartments are on offer from 125,000 €, ie. from 2,700 € per sq. metre on average.
Opened in 1987 in Montélimar, Tarriotte Immobilier acts as an expert in transactions within the town and all over the Drôme Provençale and southern Ardèche. The agency's team carefully selects the properties it proposes to its clients, preferring quality to quantity, and this, whatever the type of property or area concerned. "Despite offerings which are tending to diminish, our market is characterized by overall stability, for both acquisitions of main residences in Montélimar at prices most frequently ranging from 150,000 to 250,000 €, and for tourist areas where sales mainly involve holiday homes," says agency manager Philippe Tarriotte. First-time buyers usually have budgets ranging from 150,000 to 200,000 €, while owners looking for their second or later acquisitions can often afford to pay over 250,000 € and are mostly looking for houses. "Today, with a budget of 200,000 €, one can envisage a pleasant family home in a good location, though in need of some refurbishment to adapt it to current tastes," says Philippe Tarriotte, whose clients mainly aim for the area south-east of Montélimar, traditionally appreciated for its pleasant settings, amenities, services, and schools enjoying good reputations.
You will also like