Menton : thinner offerings
After a marked upturn in acquisitions following the first confinement, Menton's property market has posted stable prices, though offerings are becoming scarcer.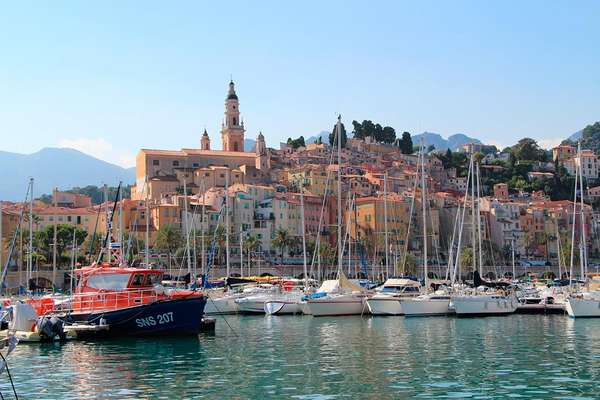 A garden town and seaside resort, Menton benefits from exceptional sunshine and a subtropical climate favouring the cultivation of its famous citrus trees.
Based in Garavan in Menton, the IDM Properties agency run by Numa Scalese handles sales of both year-round and holiday homes. "The main area we cover extends from the Italian border to the border with Monaco. We also have a management portfolio now containing over 300 properties. Our clients are mostly looking for 1- or 2-bedroomed apartments on the seafront or villas, highly-prized by foreign buyers." The most sought-after locations are again the seafront, but also the centre of Menton, and Roquebrune-Cap-Martin, due to its proximity to the Principality of Monaco. On average, a 2-bedroomed seafront apartment fetches around 500,000 €. On Cap Martin, given its closeness to Monaco, apartments require a minimum budget of 700,000 €, while villas start from about 1 million euros and can attain several million. After chalking up record sales in 2019, prices stabilized, though the market is becoming distorted : "The mandatory break in activity resulted in a sharp rise in the number of sales at the end of the lockdown. While this surge was offset to a certain extent by more stringent conditions for obtaining mortgages, I anticipate a scarcity of offerings in the near future." Demand is in fact still strong, especially from French buyers who now make up for a shrinking foreign clientele. "Furthermore, all the players on the real estate market are currently mobilized to ensure that transactions are completed despite the restrictions that are imposed."
Focusing on sales and run by Stéphane Antonucci, the Sud Rivages agency mainly operates within the perimeter formed by Menton and Roquebrune-Cap-Martin. "Until 2010, our market was centered around holiday homes. The 2008 financial crisis and the handling of certain foreign clienteles by diverse institutions led to a change in the market, now dominated by year-round homes. Today's buyers looking for second residences are frequently from Paris, the region around Lyon, or even northern Europe." Working families with comfortable budgets set their sights on detached villas on the edge of town - priced from 700,000 to 1.5 million euros depending on their appointments -, while owners of this type of property are selling to get closer to amenities in the town centre, where apartments can be found at around 500,000 €. "Since 2008, global supply has outstripped demand. Even so, properties meeting market criteria in popular areas have quickly found takers. For example, we just sold a villa for around 1.2 million euros near the town, in a sunny location offering a remarkable view. Several buyers entered competing bids to acquire the property." Since the outbreak of the Covid crisis, Stéphane Antonucci has not seen any real impact on prices, though the absence of foreign buyers has resulted in a marked drop in sales volume. Investors are, however, turning their backs on less profitable financial markets to acquire properties they can lease. "For long-term rentals, some properties post a yield of 5 %."
You will also like