Les Bouches-du-Rhône : a coveted market for high-end homes
A highly-rated destination for getting away from it all, Provence is currently drawing even more city-dwellers impacted by the lockdowns. The rare properties and land available are consequently posting higher prices.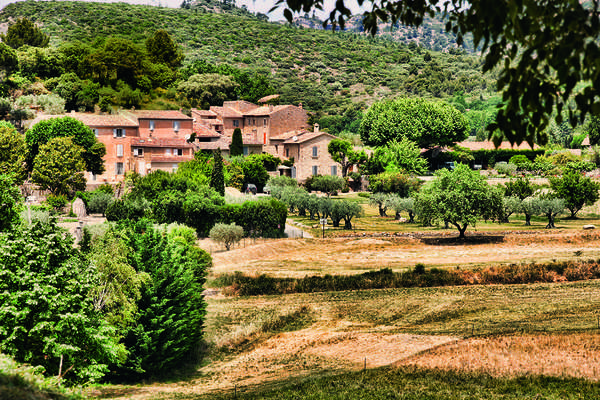 With its picture-postcard scenery, Provence is one of the most highly coveted regions in France.
Focusing on sales and based at the heart of the Alpilles since 1994, the two Happy Immobilier agencies mainly cover the "Golden Square" extending from the south of Avignon to Arles and Eygalières. Yannick Bouteloup runs the branch in Maussane-les-Alpilles (the other agency is in St-Rémy de Provence). "In our chosen area, the Provençal "mas" is seen as a sound value. Whether restored or not, old "mas" with their attractive roofs, gables and visible stone find takers very quickly, as long as they benefit from generous gardens. Some can be found from 700,000 €. Offerings are, however, becoming rare, even more so since the pandemic, which has triggered a surge in acquisitions in Les Bouches-du-Rhône. Many buyers were actually discovering the Alpilles, as they could not go on holiday abroad ; they really fell in love with the Provençal picture-postcard embodied by our region. Prices have inevitably risen, especially for building land which is very rare in this area. We just sold a building plot of 3,000 m2 in St-Rémy with a cabin and olive-grove, priced at 850,000 €." A good many buyers come from towns in the north thanks, in particular, to the TGV bringing them from Paris in 2 hrs 40 mins. Yannick Bouteloup explains that new developments are also rare : few building permits are granted as the region is a haven for protected agricultural and nature zones. "We will soon be marketing 25 luxury apartments priced from 5,500 € per sq. metre, in an exceptional development in the Alpilles."
A professional in real estate for over 30 years, specializing in properties of charm and the top end of the market, Guillaume Rey is President of Actuel Immobilier, an agency located on Cours Mirabeau in Aix-en-Provence. "We mainly cover the centre and near perimeter of Aix. Since last winter, we have been inundated by buyers from Paris. This clientele is well accustomed to the region, though the Covid crisis has led to an unprecedented influx of buyers. As a result, in the category of properties of charm, prices have risen by 10 to 20 % depending on their rarity. This segment is comprised of spacious villas set in lovely grounds, together with large apartments benefiting from a terrace or spacious balcony. Residences with pools have seen especially strong demand. We recently sold a private mansion for 2.8 million €. Before the pandemic, it would not have found a buyer at a price over 2.3 million €." Guillaume Rey also notes that high-quality properties are becoming scarce. "Some of our clients decide to sell their fine Haussmann apartments in Paris to treat themselves to a vast residence or private mansion with a pool and garden in our region. In this market sector, the starting price is around 1.5 million € and can double depending on the amenities offered." The most sought-after locations are the east side of Aix, the Mazarin neighbourhood, that of La Violette to the north and, to a certain extent, a few areas to the south offering natural settings while still being close to the centre. The Route Cézanne - the only road listed as an Historic Landmark in France - plus the neighbourhood of Les Pinchinats and the village of Puyricard, to the north, all offer addresses well-known by buyers looking for properties with exclusive appointments.
You will also like