La Bouverie and Valescure, desirable addresses in Le Var
Consisting of parasol pines and eucalyptus trees, the forest of Palayson is an enchanting site playing host to the quiet, residential area of La Bouverie, north of Roquebrune-sur-Argens. A golf-course neighbourhood, as green as one could wish, Valescure is a haven of tranquillity in Saint-Raphaël where lovely villas and private estates offer premium addresses.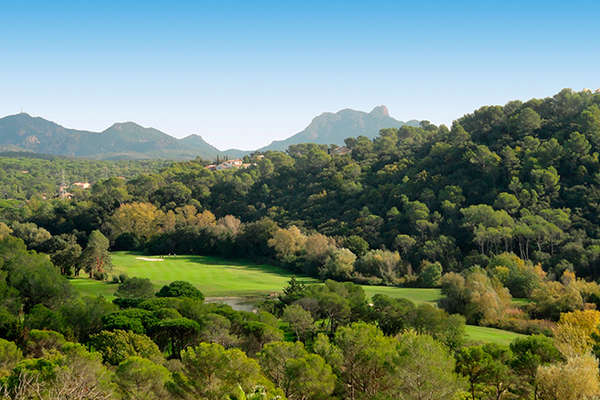 Sunny, quiet and green, offering breathtaking panoramic views of nature, Le Var continues to win the hearts of many French and international buyers.
Founded in 1963, the Agence Ottonello has remained in the hands of the same family with a passion for real estate. Representing the third generation, Thomas Jahier has just taken up the reins of this agency on a human scale, specializing in the centre of the village of Roquebrune-sur-Argens and the neighbourhood of La Bouverie, a leafy residential area in the forest of Palayson, benefiting from all the shops and amenities required for a pleasant everyday life. La Bouverie also offers an array of bucolic scenery, featuring red rocks and lush hillsides. "Our portfolio of properties ranges from apartments in the centre priced from 50,000 to 250,000 € to villas in the Bouverie neighbourhood where the most outstanding examples cost around 1 million euros," explains our expert, who also describes an even balance between supply and demand, and a serene but lively market, still in the hands of buyers. "The sales we handle mostly involve the main homes of the locally employed, often with budgets of around 400,000 €, and those of retirees who come from various parts of France. Seniors are often looking for properties of about 500,000 €, pleasant villas in good condition, with at least one bedroom on the ground floor, and a swimming pool." The choice is wide, according to Thomas Jahier, who has just sold a 4-bedroomed house in good condition, in an elevated position, priced at 380,000 €.
Lying around two 18-hole golf-courses, the highly-prized neighbourhood of Valescure is seen as a very desirable address in Saint-Raphaël. In the late 19th century, the area drew the attention of Lord Aschcombe who fell for the charm of the lovely climate and beautiful scenery composed of peaceful hills and parasol pines. The English lord had the first of the two golf-courses built in this neighbourhood christened "Valescure", a contraction of "Vallis Curans" meaning "the valley that heals" in Latin. From the 1960's to 1990's, the area took off, and many villas, a few luxury residences and private gated estates were built here. "Valescure benefits from on-going popularity. Demand is steady, especially on the part of well-off retirees from all over France with budgets, more and more frequently, of 1 million euros," says Philippe Fonteneau of WF King, a firm launched in 1906 with five agencies in the département of Le Var, including one in Valescure. "We handle many transactions mainly involving year-round residences. Our clients are looking for pretty villas in peaceful surroundings at the edge of the golf-courses. If the location is right, all types of properties now find takers, on condition that prices are adjusted to reflect real market value."
You will also like