Hyères : scarce supply
After the first lockdown, this commune in the Var met with real enthusiasm leading to rarer offerings and rising prices.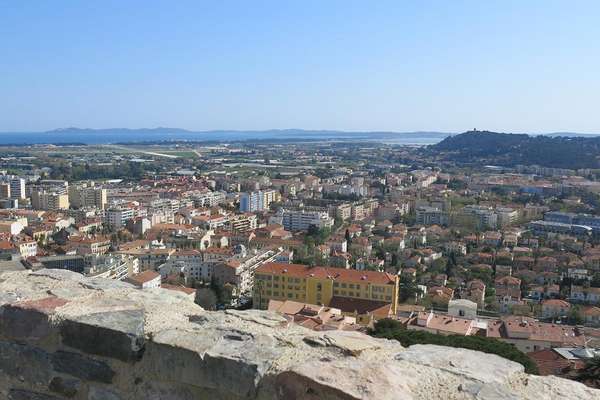 Did you know that Hyères is the southernmost town in Provence ? It is on the same latitude as Cap Corse.
A family-run firm focusing on sales in Hyères and on its periphery, the Agence Verdino - Groupe Grech is managed by Carole Verdino. "Since joining the Groupe Grech at the end of 2019, a group benefiting from 60 years of experience in real estate, we have also turned our attention to rentals, rental management, trusteeship, and office premises." The strongest demand is for properties in the hyper-centre, in immediate proximity to amenities, and those on the seafront, both houses (of at least 120 m2) which can be found from 400,000 €, and apartments (of at least 80 m2) from 350,000 €. "Today, demand clearly exceeds supply. After the first confinement, we handled lots of sales, but we are now facing a shortage of available properties. Furthermore, the crisis led to a slight rise in prices just after the lockdown." Carole Verdino also points out that a good number of buyers are making Hyères their main home prior to retirement, and that a large number of actively employed buyers from Paris and the region around Lyon are looking for second residences. "In terms of location, blue-chip values consist of the town centre, the Chateaubriand neighbourhood and the Godillot area. In Hyères, new developments are attracting lots of interest from buyers either wanting to invest or carry out a tax exemption operation, or simply acquire a year-round home. The starting-price is around 4,500 € per sq. metre."
Launched in 1966, the Cabinet Immobilier Ripoll is a family-run agency covering all aspects of real estate : transactions involving the sale and acquisition of apartments, houses, villas and premises in Hyères and its surrounding area ; rentals ; management and trusteeship for co-owned properties. "Our clientele is highly diverse," explains sales agent Cyrille Tizon. "First-time buyers, rental investors, clients in search of main or holiday homes, retirees looking for comfortable apartments ..." The sector comprised by the town centre, Olbius Riquier and Costebelle, together with the hills around the town, are the most sought-after locations, with the seafront drawing clients in search of holiday homes. The market has become stretched over the past two years, with availabilities becoming increasingly rare. "A property on offer at the right price sells very quickly. The Covid crisis has evidently not had a significant impact here on either prices or sales volume. For example, in our region, buyers have always given priority to properties with outdoor areas. Even so, villas are now drawing more demand than apartments." The Cabinet Ripoll is currently marketing a new development in the town centre, in which the top-floor apartment is currently available ; a penthouse priced at 615,000 €.
You will also like