Gulf of Saint-Tropez : paradoxical prestige
On communes around the Gulf of Saint-Tropez, the sales market is dominated by holiday homes. Though despite abundant offerings and stable prices, only properties that genuinely correspond to demand are finding takers.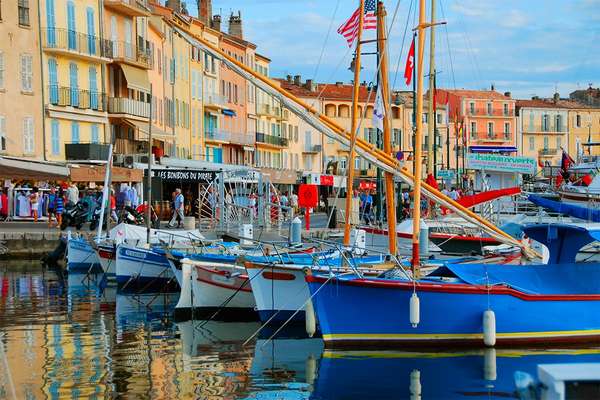 A seaside resort of international renown, Saint-Tropez lends its name to a Gulf comprised of several communes just as highly-prized for holiday homes.
Based in La Croix-Valmer and run by Guillaume Videcoq and Johanna Evers, the Immosûr agency is dedicated to sales and seasonal rentals, particularly in La Croix Valmer and communes around the Gulf of Saint-Tropez. "In La Croix-Valmer, the property market is now lively and more specifically targeted. Its appeal derives from its beautiful location, its beaches and leafy, natural environment, distinguishing it from more urbanized communes around the Gulf. The recent opening of high-end hotels, whose prestige reflects on the commune as a whole, is bringing new clients who discover this enchanting address and the benefits to be had from investing here. For us, detached villas comprise the core of demand, ideally in elevated positions offering sweeping views of the sea, while being within walking or cycling distance of shops and the beaches." In this market comprised 90% of second residences, buyers (70% foreign for the Immosûr agency) give priority to properties that are ready to move in, ie. with no renovation required. This kind of property costs around 1.5 million euros. "For rare and highly-prized locations, prices can, of course, be higher, as in Gigaro, Sylvabelle, La Pinède, Le Paillon or on the Boulevard des Roches... Even so, we are still seeing a significant gap between the prices posted and interest on the part of buyers, given their criteria. The challenge for us is to succeed in convincing sellers of the reality of market prices, for demand exists, but can only result in a sale at the right price. This is why we are particularly keen to provide full, objective advice of real quality and in all transparency, to reassure our clients."
Run by Philippe Jager, the Jager Immobilier agency focuses exclusively on sales in the Gulf of Saint-Tropez, especially in the area "at the far end of the Gulf", ie. the communes of Grimaud, Gassin, Sainte-Maxime and Cogolin. "The typology of the most sought-after properties varies from one commune to the next. In our most highly-prized area, country residences dominate this market dedicated to holiday homes. As you get closer to the shore, Sainte-Maxime or Saint-Tropez, villas enjoying views of the sea constitute the bulk of demand. More rarely sought-after, apartments are available in the marinas of Port Grimaud, Cogolin and Gassin." Most transactions lie within a price range of 700,000 to 2 million euros. At lower prices, buyers can find certain apartments or even building plots, whereas, for outstanding properties, prices can attain 3.5 million euros. As holiday homes are an adjustable variable in buyers' finances, sales volume is higher than that on the market for permanent homes, which only accounts for 20% of activity in this area. "Furthermore, this market is marked by a paradox : there are lots of offers, but the quality of the properties proposed varies considerably from one to the next. In fact, only a low proportion of these properties corresponds to the expectations of buyers who are looking for quality construction, a location sheltered from noise, and the possibility of reselling within a short period of time." As for prices, they have remained stable over the past three years. Only rare properties corresponding to demand have seen a slight rise.
You will also like