Cavaillon and its outskirts, fresh buoyancy in the property market
Between the Alpilles and the Luberon, the region around Cavaillon is attracting an ever-growing number of potential buyers. Close to the A7 motorway, it is also a convenient 35 minutes from the TGV station in Avignon, and 40 minutes from the Marseille Provence Airport. Together with small neighbouring communes such as Cheval-Blanc, Robion and Les Taillades, Cavaillon above all benefits from the charm of Provence.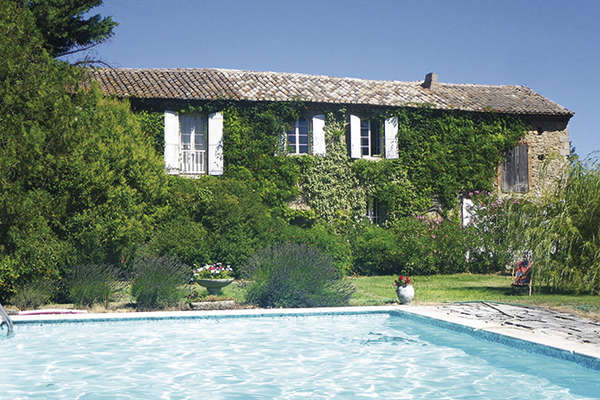 With over 25,000 residents, Cavaillon is the central focus of the little communes on its outskirts. It is an attractive town with shops, schools, cultural and sports facilities, though these small neighbouring villages also draw the interest of buyers for their quietness and authenticity.
"In Cavaillon, you find lots of small houses on estates. More substantial properties with larger grounds are mostly situated on the hill of Saint-Jacques and in the residential neighbourhood of Vidauque, two prized addresses naturally posting higher prices," explains Aïchouche Sarri of Cheval-Blanc Immobilier. Working in the area for the past 16 years, she set up her own agency and is currently working with her new partner, Aurélie Bertrand. "In the countryside, we can offer magnificent Provençal "mas", built of stone and very well restored. The most frequently sought property is, however, a house on an estate costing from 200,000 to 300,000 € at most, usually in Cavaillon or Cheval-Blanc." Over in Robion and Les Taillades, things are different. "Prices for the same type of property are higher here. These two communes run along the Massif du Luberon and their privileged environment is much appreciated, especially by foreign clients. Compared to Cavaillon, prices here can be 10 % higher." A buoyant property market, with active members of the working population increasingly drawn by Cavaillon and Cheval-Blanc, ideally located between the large towns of Avignon and Aix-en-Provence.
"Some 60 years ago, Cavaillon was one of the richest towns in France. At the foot of the Luberon, the area surrounding the town offers buyers a wide choice of properties enjoying delightful views, living space of 200 to 300 m2, and up to 7.5 acres of land," says Gérard Escoffre of the agency Demain en Provence. This professional has been working for the past 30 years in the area, and a few years ago Demain en Provence opened a branch in Cavaillon. "Here we have "mas" of real quality at prices ranging from 400,000 to 800,000 €. These properties are as lovely as those in the "Golden Triangle" of the Luberon, and occasionally less expensive." An expanding market thanks, in particular, to appealing offers of high-quality apartments, both intra-muros and also on the outskirts of the town, in new residences proposing attractive appointments, split-level apartments, and gyms on the ground floor, priced from 200,000 to 400,000 €. According to Gérard Escoffre : "The town of Cavaillon is more and more appealing from one year to the next, with prices more affordable than a few years ago. Prospects for the future are very promising".
On the commune of Cavaillon, the hamlet of Les Vignères offers fans of stone "mas" a few real gems. Les Vignères is a site particular to Cavaillon. "It is a little village in its own right, very charming and quiet. It is especially well-endowed with lovely restored properties offering top-notch appointments, hi-tech interiors and heated pools. Properties which occasionally sell for over 1 million euros," explains Marie Madeleine Nelson, an expert on the area who opened her agency Un Mas en Provence in 1993. "The area surrounding Cavaillon is a mixed market, offering both permanent and holiday homes. Though the town itself tends to draw those looking for permanent homes, especially first-time buyers with more modest budgets." Cavaillon is the region's economic hub : with its shops, schools and healthcare establishments, it also offers its residents a broad range of amenities and leisure activities. According to Marie Madeleine Nelson : "We are seeing lots of enquiries in and around Cavaillon. Prices have now stabilized and are becoming more attractive on this market showing good potential".
You will also like