Biarritz, the frenzy continues
Even in this period of confinement and uncertainty, rare are the clients who want to postpone their plans for acquiring a property on the French Basque Coast. Only one hitch remains : rare availability.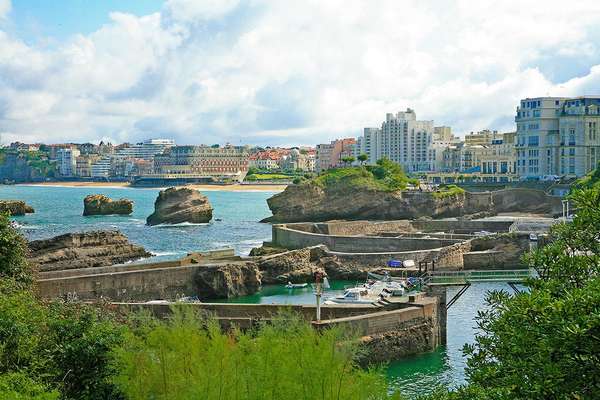 Traditionally borne along by holiday residences, the property market in Biarritz chalked up a record number of sales of year-round homes in 2020.
"The market is extremely stretched, and this for all kinds of properties," says Philippe Thomine Desmazures, Manager of the Barnes agencies on the Côte Basque and in Hossegor. Almost four years ago, this pioneering agency had the bright idea of adopting new digital technologies in order to present as many properties as possible via virtual tours. "Our anticipation of digitalization of the real estate sector has proved to be extremely useful. Today, technology making it possible to scan properties precisely in 3D is very popular, and allows us to save precious time. Appreciation and trust in new technologies are growing, as proven this year by four buyers who acquired properties after negotiating the sales without any "real" visits. 75 % of our portfolio is now presented virtually," says Philippe Thomine Desmazures, whose agencies are posting a significant rise in sales for 2020. "Sales have definitely risen in number, while our turnover has also increased (57%) due to the fact that prices are continuing to rise with a record of 40,000 € per sq.m attained this year by an apartment of 200 m2. Another example : we recently handled the sale of a house in Bidart estimated 4 years ago at 2 million euros, which just fetched 3 million !"
Another trend characterizing today's market in Biarritz is the sharp rise in searches for permanent homes. "With the emergence of tele-working and new awareness engendered by the lockdowns, clients wanting to replace their homes in big cities by family residences with outdoor areas around Biarritz or Saint-Jean-de-Luz have set a clear trend that is likely to last," says Bénédicte Marchal of Sotheby's International Realty, based for almost 30 years in Biarritz and specializing in prestige real estate from the southern Landes to the Spanish border. "Properties in the country are drawing more interest. We have, in fact, helped several families to make the move and get their children into schools on the Basque Coast as of September 2020. Others opt to rent so as to take their time to hunt in situ for the property that suits them best." What about prices at this extraordinary time ? "No declines on the horizon. They remain steady at the upper end of the market, especially as supply and demand remain unbalanced. All types of properties are in demand, from substantial family residences 30 minutes from the TGV station or airport and amenities, to apartments offering ocean views and a walk-everywhere lifestyle, not forgetting smaller properties of charm and, of course, town houses." Among sales recently orchestrated by Sotheby's International Realty, Bénédicte Marchal mentions an example of outstanding properties presented by her agency, a prestigious apartment enthroned in a remarkable mansion built in 1909 by the architect W.A. Destailleur. Set like a palace above the ocean, this regal apartment of 486 m2 extended by a generous terrace and boasting a private stairway leading directly to the Miramar beach found a taker at a price some­where between 6 and 8 M €.
You will also like