Antibes : the price of exclusiveness
Marked by rising prices for high-end properties, the market in Antibes continues to attract different buyer profiles. Given the scarcity of offerings, they need to act fast.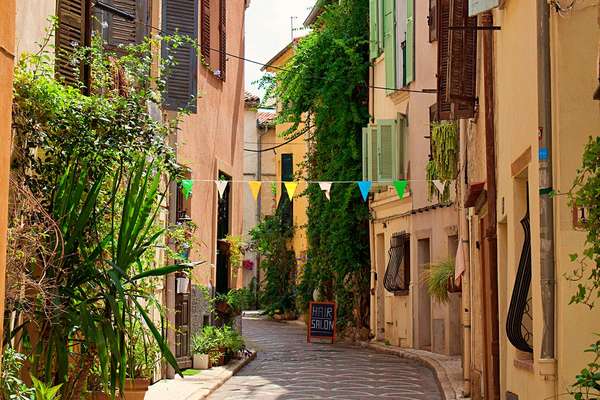 Under the management of Fabrice Di Ponio, the Prestigimmo agency has devoted itself to sales of houses, apartment buildings and commercial premises since 2004. "Our clientele is mainly comprised of people working in Sophia Antipolis. Two categories of buyers stand out : those wanting to live in a house surrounded by greenery, and those looking for homes near amenities and requiring minimum maintenance." In this area, prices for houses start from 550,000 €, 1-bedroomed apartments from about 220,000 €, and 2- or 3-bedroomed apartments from 350,000 €. "While availabilities are rare due to strong demand, prices have not risen significantly. The pandemic has, however, led to changes in behaviour. Buyers now insist on large terraces, prefer garden-level apartments, and turn their backs on properties without outdoor areas. With working from home becoming the norm, especially in Sophia Antipolis, buyers are just as demanding with regard to light and the level of comfort offered by their future acquisition." As for the most sought-after locations, Fabrice Di Ponio mentions two contrasting trends : firstly, the area of La Salis and Cap d'Antibes, secondly, neighbourhoods on the hills of Antibes such as Les Semboules and the area below the shopping centre. Undergoing rapid development, this sector is proving to be highly-prized for its new apartment blocks and easy access to the motorway.
To help sellers of villas move into seafront apartments, Nicolas and Thomas Brouste, at the helm of Prestige International, decided to close their second agency in Opio in order to re-focus on the one in Antibes and, in particular, on the commercialisation of penthouses and top-floor apartments from Beausoleil as far as Saint-Tropez. At the end of 2020, they in fact sold four of them, including two in Juan-les-Pins. "Our clients give priority to large terraces, views of the sea or an open environment. Prices naturally vary depending on location and appointments. In Antibes, we are still proposing top-floor properties, new and old, such as a new 3-bedroomed apartment of 109 m² with a terrace of 40 m² priced at 860,000 €, a penthouse of 160 m² with its private rooftop pool, priced at 799,000 €, and an apartment of 121 m2 in Cannes with a terrace of 180 m², on offer at 1,185,000 €." The pandemic has led to a rise in prices which have now stabilized, and Parisians have replaced foreign buyers. Even so, thanks to its Russian department, the agency is still orchestrating sales and rentals with investors from countries in Eastern Europe. As for Antibes, these specialists believe that the market continues to look buoyant : despite available properties becoming relatively rare, all categories of buyers are represented, whether for main or second homes, tax reduction schemes or rental investments, and this, in all price-brackets. "With regard to our luxury properties on Cap d'Antibes, we hope that widespread vaccination will soon make it possible to welcome new buyers, both French and foreign."
You will also like