Carefully selected offerings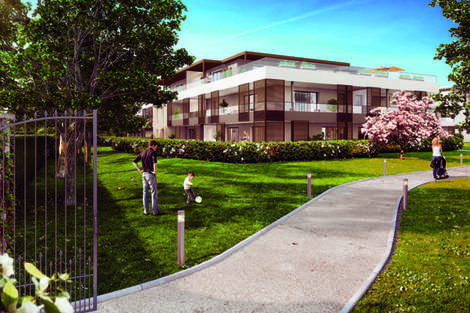 Opened in 2012, the Pompéi & Jeandet agency is located at the heart of Saint-Julien-en-Genevois. Specializing in sales and rental management in all the communes comprising Le Genevois, its experts propose a wide array of carefully selected properties. From authentic old village houses stylishly renovated with respect for their original features to prestigious new offerings, the choice is varied and of high quality. The agency is currently marketing an intimate new development consisting of 45 apartments with 2 to 5 main rooms at the gateway to Geneva, at the heart of an enclosed and wooded domain in Vetraz-Monthoux. A 2-bedroomed apartment of 68 m2 prolonged by a terrace of 56 m2 is on offer at 395,000 €, with two outdoor parking places included. A bright
4-bedroomed penthouse of 122 m2 opening out to a terrace of 139 m2 is also up for sale, at 693,000 €, again with 2 parking places. Delivery is scheduled for the end of 2019. Renseignements : Cabinet De Pompéi & Jeandet. L'Atrium. 6, av. de Ternier, St-Julien-en-Genevois. (04 50 04 52 67). www.depompei-jeandet.com.