The Rhuys peninsula, a dual vocation
Tacked onto southern Brittany, this peninsula sometimes faces the Gulf of Morbihan, sometimes the ocean. Opposite the islands of Houat and Hoëdic and the peninsula of Quiberon, it attracts owners of holiday homes to its coastal areas while offering attractive inland prices for people working in Vannes.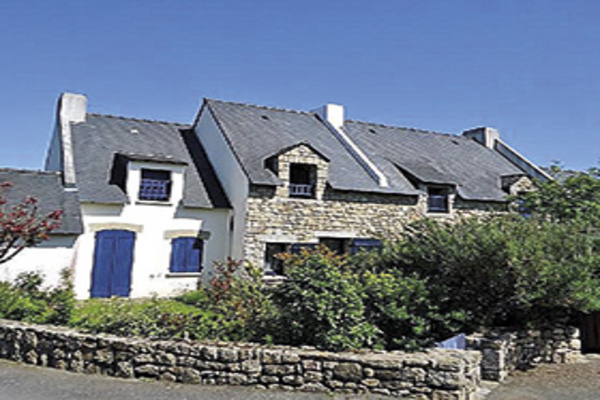 A short walk from a beach typical of the gulf, this traditional 2-bedroom house opens out to a small garden. 272.000 €. Ofic Immobilier (02 97 41 71 71).
The "presqu'île de Rhuys" is made up of five territorial communities. Arzon, Port Crouesty and Port Navalo offer two different facets, on its Gulf and ocean sides. Tourists are fond of Le Moulin de Pen Castel, the dolmen pathway of Le Grah-Niol and the mound of Tumiac, nicknamed "Caesar's mound", but they also fall for the charm of window-gazing on the Port du Crouesty. Saint-Armel is known for its old salt marshes. In Saint-Gildas, the Grand Mont coastal path runs along the cliffs, while Rhuys Abbey offers Romanesque architecture. Le Tour-du-Parc, home of Le Manoir de Caden, is one of the high temples of oyster farming. The protected nature reserve of Le Duer is on the commune of Sarzeau. The tourist route heading towards Arzon proposes stunning views, and a visit of the harbour of Le Logeo and the park of the Château de Kerlevenan are absolute musts.
"On the seafront around the peninsula, 90-95 % of purchasers, mainly from western France and the region around Paris, are looking for holiday homes,"says Jean-Hervé Rondot of Ofic Immobilier. "However, in these times of economic uncertainty, many have adopted a wait-and-see attitude." Some prefer 1- or 2-bedroom apartments close to the beach or facing the port of Le Crouesty, priced from 100,000 to 150,000 €. Others opt for 3-bedroomed houses with gardens of 400-500 m2, ranging from 200,000 to 300,000 €, or 300,000 to 400,000 € in Arzon, the most sought-after address. The northern coast, on the Gulf of Morbihan, offers old buildings with lots of character. Less buoyant than in the past, the area is criticized for its properties with a lower level of comfort and low energy performance. Facing the Atlantic, the southern coastline has more recent detached houses, designed as holiday homes. The tip of the peninsula, a mixed and very popular landscape, hosts the harbour and seaside resort of Le Crouesty. The centre of Sarzeau, on the other hand, draws seniors from the surrounding area or other regions of France, happy to find shops and services right on hand. They pay 200,000 to 250,000 € for an apartment, 350,000 to 400,000 € for a house. They all enjoy the temperate climate, quality of life and the short distance to the urban centre of Vannes. The market is characterized by stable prices and an even balance between supply and demand.
Based in Surzur, a booming village with 3,700 inhabitants at the entrance to the peninsula, 10 minutes from the beaches, Muriel Lomont of Orpi Surzur Immobilier notes that the second/main home ratio reverses here in favour of the latter, giving a different tone to the market. Belonging to the "communauté d'agglomérations" of Vannes and benefiting from the advantages that membership implies, this locality also offers proximity shops and services, and is lively year-round. There is a primary school and a good system of school buses to intermediate schools in Sarzeau and Theix, and the secondary school in Vannes. Surzur proposes attractive prices, just a 15-minute drive from the prefecture of Le Morbihan. Serviced building land is available at an average 130 €/m2, agency fees included, while recent houses of 130 m2 with gardens of 800-900 m2 cost around 265,000 €. Transactions maintain a satisfactory cruising speed, fuelled by a certain need for housing which does not apply to the market for holiday homes. 66 % of the buyers arrive from western France, 12 % from the Parisian region, in anticipation of retirement. Members of the active population work in Vannes, or even in Lorient, a 45-minute drive, Nantes or Rennes, 1 hr 15 minutes away. Among her most recent sales, Muriel Lomont describes an old house of 180 m2 in grounds of 3,000 m2, treated to a quality renovation and refined appointments, which changed hands at 370,000 €, and a "neo-bretonne" of 270 m2, built in 1980 and in need of a revamp, in grounds of 1,200 m2, at 280,000 €. The equivalent in Vannes would cost 30-50 % more.
You will also like