Le Tarn : the countryside within easy reach of Toulouse
A countrified département with a pleasant climate and lots of tourists, Le Tarn proposes one of the most attractive settings in the Midi-Pyrénées. And its property market is much more affordable than that of the Haute-Garonne which is, however, very close thanks to the A68 motorway.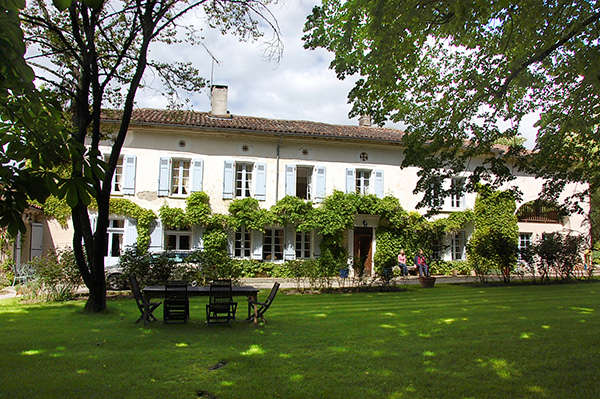 On the hills near Lavaur, this manor house offers living space of 600 m2 on 39.5 acres of land. 1.399.000 €. Immobilier Chavanne (05 63 58 36 92).
With its undulating and even mountainous scenery (Montagne Noire to the south), Le Tarn combines beautiful landscapes with varied gastronomy and a rich heritage. Its largest town, Albi (50,000 residents), plays host to the Episcopal City, listed by UNESCO. Some of its ancient loc­alities have well-preserved historic centres, such as Cordes-sur-Ciel and Réalmont. And four of its villages have won the "Plus Beaux Villages de France" label : Castelnau-de-Montmiral, Lautrec, Monestiés and Puycelsi.
"It is a quiet, pretty region, which also benefits from good train services and the motorway," says Barbara Chabrol, manageress of Belvia Immobilier. Based in Saint-Sulpice, her agency enjoys a central position between the towns of Albi, Castres, Toulouse and Montauban. "You obtain living conditions of a higher quality here at lower prices than in Haute-Garonne, while still being able to reach it very rapidly on the A68." A house of 100 m2, for example, in Saint-Sulpice with a garden of 600 to 800 m2 costs from 200,000 to 220,000 €. The same property would be significantly cheaper in Lavaur, Castres or Albi. In the latter town, the bulk of demand comes from investors, often retired farmers, and young first-time buyers looking for apartments at 80,000 € or small villas on estates from 130,000 to 150,000 €. Otherwise, Barbara Chabrol is being contacted by a growing number of people from Toulouse : "Young executives with budgets ranging from 180,000 to 250,000 €".
"The motorway has brought Le Tarn closer to Toulouse, which has had a real impact on the property market," agrees Marie-Céline Chavanne, manageress of Immobilier Chavanne. Specializing in high-end properties, this agency based in Lavaur covers the surrounding areas of the town, as far as the neighbouring départements. In fact, most of her clients come from outside the region. In this sector, an apartment of 70 m2 renovated with quality materials will fetch about 130,000 €. "For houses, the lowest end of the scale is a home of 90 m2 with a garden of 500 m2, costing 150,000 €. Beyond that level, we have, for example, just sold a contemporary villa of 170 m2 with very refined appointments, in grounds of 2,500 m2, for 335,000 €." Prices can, however, rise much further : "This summer, we completed four sales between 600,000 and 800,000 €. They involved rather exceptional old properties, from 350 to 400 m2". As for building land, the agency's last two sales in Lavaur were for a plot of 500 m2 priced at 66,000 € and another of 2,500 m2, at 85,000 €. The most sought-after properties are, for first-time buyers, houses under 200,000 €, and for executives, old houses on the hills, priced from 250,000 € (with renovation required) to 400,000 €. "We have also calculated 10 % of foreign clients, who mostly acquire year-round homes. Their share of the market declined during the financial crisis, but has picked up considerably over the past two years."
Christine Juan is very familiar with this particular clientele. Manageress of L'Esprit du Sud, an agency operating solely via the Internet, she in fact works extensively with English, American, Australian and even South African buyers. Covering the northern part of Le Tarn, "broadly speaking, the area from Lavaur to Le Tarn-et-Garonne", she specializes in properties of character in a wide range of prices : "From restored properties at 50,000 € to houses over towards Gaillac at 2.2 million euros, our biggest sale ever ". She des­cribes buyers as "demanding and cautious about their investments, even if it is often a "love at first sight" acquis­ition, because they think about whether it would sell later on. They pay special attention to energy consumption. For example, it has become hard to convince them about electric or oil heating". This is particularly true in the case of French clients, whereas foreign buyers are more concerned about other factors. Our estate-agent is currently handling two transactions in Gaillac : a small house in need of renovation, at almost 100,000 €, and a hamlet being sold as four lots. "An agency in Toulouse had valued it at over 900,000 €. We decided to split it up, proposing a total sales price of 700,000 €, which has worked out well."
You will also like