Le Tarn, an encouraging score
370,000 people live in Le Tarn which is made up of the former dioceses of Castres, Lavaur and Albi, a town listed as part of UNESCO's World Heritage since 2010. Neighbouring on L'Aveyron, L'Hérault, L'Aude, La Haute-Garonne and Le Tarn-et-Garonne, the "département" proposes housing of quality at attractive prices.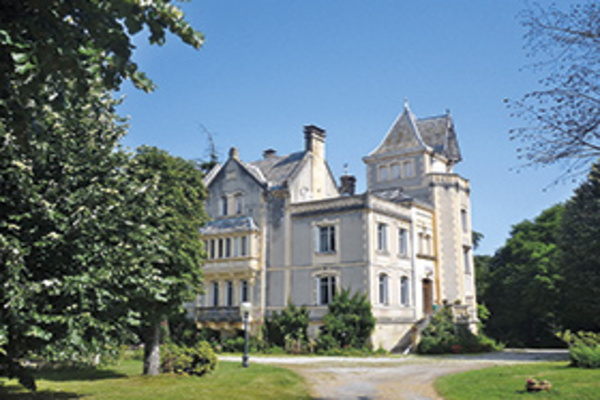 Ten kilometres from Castres, this manorhouse offers living space of approx. 400 m2 plus guardians' accommodation in a fenced and wooded park of almost 5 acres with pool, pool-house and garage. 790.000 €. L'Agence Castraise (05 63 59 03 41).
Le Tarn is characterized by a wide variety of scenery, from the valleys in the centre to the Montagne Noire in the south. Its architectural heritage bears witness to a rich past, while local gastronomy offers enticing specialities. Fortified villages, churches and châteaux attract visitors who are also charmed by the red brick of the north-west and the stone in the south, exemplified by the Saint-Alain Cathedral in Lavaur and the old bridge in Graulhet. Toulouse-Lautrec, Goya and Jean Jaurès all have their own museums in the region. Fans of "bastides" (fortified towns) head for Castelnau-de-Montmiral, Cordes and Lisle-sur-Tarn, those interested in the Wars of Religion visit Brassac, Ferrières, Lacaune and Mazamet. Only 7 % of the accommodation is dedicated to holiday homes. Their owners appreciate walking, cycling, riding, golf and water sports. Not far from Carmaux, Cap'Découverte offers about 625 acres of land devoted to sport and leisure activities. The largest concentrations of shops and services in Le Tarn are to be found in Albi and Castres.
"Home to 7,920 residents, Saint-Sulpice-la-Pointe is under­going a boom," says Véronique Castagné of Véronique Castagné Immobilier et Expertise. "The A68 motorway takes you to the ring-road around Toulouse in only 20 minutes. The same time it should take the future shuttle to reach Matabiau with the doubling of the railway lines scheduled for 2013." After a slowdown in the first quarter of 2012, pretty typical in election periods, activity resumed a satisfactory pace thanks to demand from people employed in Toulouse looking for a quiet, quality life-style and affordable prices. They mostly set their sights on recent 1-storey houses of 100-120 m2 with gardens of 700-800 m2, priced around 220,000-240,000 €, or building plots which, with the cost of the construction work, require the same budget. In Toulouse intra-muros, this investment would only bring a 2-bedroom apartment. Villas of 130 m2 in need of restoration with gardens of 400 m2 in La Roseraie (on line A of the metro) cost about 392,000 €. Retirees from within the region or elsewhere in France can usually pay cash for properties over 300,000 €. Among her most recent sales, Véronique Castagné cites an old house in Rabastens - 280 m2 in perfect condition on the banks of the Tarn - acquired for 450,000 € by Toulousains as a second residence. An employee in the aerospace sector then paid 240,000 € for a single-storey villa of 130 m2 with a garden of 1,700 m2 in Saint-Sulpice, a young couple paid 360,000 € for a fully renovated house of 250 m2 in grounds of 3,000 m2 in the same area, and another couple spent 200,000 € for a house of 260 m2 requiring refurbishment, with a garden of 1,600 m2. The entire zone is, in fact, turned towards the job pool in the capital of Haute-Garonne.
David Navarette of Premium Immobilier covers the area comprised of Saint-Sulpice, Rabastens, Lisle-sur-Tarn and Gaillac, communes all close to the Toulouse-Albi motorway. Exits are 5 minutes apart, and Rabastens is midway between the prefectures of "départments" 31 and 81, ie. a 25-minute drive. Couples often work in both towns. Prices are the same all over the region with possibly a slight dip in Lisle-sur-Tarn and Gaillac. 60 to 70 % of demand falls into the 140,000 to 160,000 € bracket, which corresponds to a house of 90 m2 built between 1960 and 1980 with a garden of 1,000-1,500 m2, or a more recent home in smaller grounds. Two-thirds of the households here earn less than 3,000 € per month and their borrowing capacity does not exceed 160,000 € - and that, with an initial deposit. Potential buyers are careful about a property's energy performance and re-sale value. Every now and again, substantial properties still find takers. Such as a master residence of 300 m2 on 2.5 acres of land, renovated to reflect its original style and priced at 650,000 €.
"Castres, with 43,350 residents, proposes all the attributes of a town without its disadvantages. Around this sub-prefecture, nature stretches out abundantly," says Nicolas Marcou of the Agence Castraise. 50% of the buyers, employed in Le Tarn, are looking for year-round homes. Another 25 % invest in small apartments costing 60,000 to 70,000 €, capable of bringing monthly rental income of 400 €, or old buildings offered in their entirety, which can produce a return of up to 9-10 %. The remaining 25 % are retired. Recently, one such senior paid 310,000 € for an apartment of 135 m2 with 3+ main rooms prolonged by two terraces, with a cellar and double garage ; others opt for houses of about 200 m2, large enough for entertaining family and friends, 10 minutes at most from the centre of Castres and priced from 300,000 to 500,000 €. This agency also specializes in properties of character, such as a town house of 190 m2 in a garden of 1,000 m2 benefiting from a pool, on offer at 330,000 €. Pot­ential buyers may well consider both Castres and Albi, 43 km from each other. The first plays host to the Labor­atoires Fabre, the second to a well-known glassworks. The intrinsic qualities offered by individual properties then play their part in the final decision, not forgetting the price, 10 to 15 % higher in the town now part of UNESCO's World Heritage.
You will also like