Le Morbihan : an attractive market
Vannes and Muzillac figure among the flagship destinations in southern Brittany : two different addresses which nevertheless share an appeal that never fails. Quite the contrary...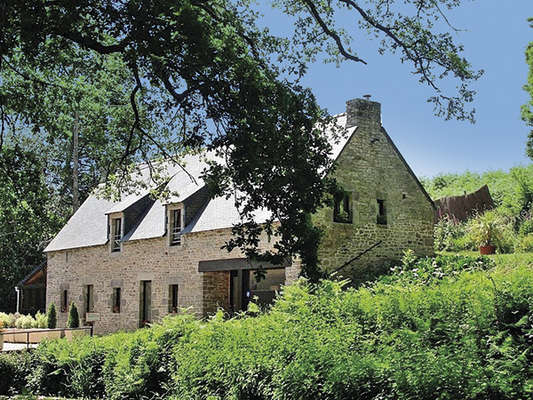 10 minutes from Vannes, this renovated "longère" farmhouse offers five bedrooms and a garden of 600 m2. 353.600 €. 4 % Immobilier (02 97 47 90 00).
This département in Brittany covers an area of 6,823 km2, shared by 716,200 people. Neighbouring on Le Finistère, Les Côtes-d'Armor, Ille-et-Vilaine and Loire-Atlantique, Le Morbihan is the most densely wooded part of the region and the least involved in agriculture, even though 57 % of its territory is devoted to cultivated land. Counting the islands in the gulf - 42 in all -, it boasts a coastline 800 km long. It makes its living from agriculture, fishing, oyster farming, tourism in particular and the service sector in general. The population is mostly concentrated on the coastal strip. In 2008, almost 20 % of its accommodation consisted of holiday homes.
One of Le Morbihan's major economic and tourist centres, Vannes is very popular. "There is a migration phenomenon towards the area around Vannes which draws about 2,000 new residents a year," says Philippe Masson, manager of two 4 % Immobilier agencies (a network offering reduced fees of 2 to 4 %) in Vannes and Saint-Nazaire (Loire-Atlantique). Based in the area for the past nine years, he describes a buoyant market in which two-thirds of the buyers come from outside the département : "Most of them come here to retire. Half are from the Parisian region, the rest from all over France, including the south". There are also more and more investors, "motivated by rising rental returns for old properties". In the town centre, prices for apartments range from 1,700 to 2,000 € per sq. metre for the middle of the range, climbing to 2,500-3,000 € for high-quality apartments. As for houses, those in need of renovation of about 100 m2 with gardens of 350 to 500 m2 costing 300,000 € are regularly available. "And properties above 500,000 € find purchasers without any difficulty." This naturally benefits the areas around Vannes : "The neighbouring communes of Theix and Saint-Avé, for example, are now in high demand".
The vitality of Le Morbihan is also felt in Muzillac, a commune with less than 5,000 inhabitants, 30 km from Vannes and 5 km from the sea. "The market here, currently doing well, is comprised over 90 % of year-round homes. And it experiences a strong seasonal influence, particularly due to the proximity of the seaside resort of Damgan, whose population rises from 1,500 residents in winter to 35,000 in summer," explains Philippe Saloux, manager of Saloux Immobilier, a family-run agency founded in 1972. In the area designated as "rurban", ie. between town and country, prices of apartments in old buildings range from 1,800 to 2,000 € per sqm. "For houses, the starting-price is 160,000-180,000 € for living space of about 100 m2 with renovation on the agenda, or a recent house of 70 to 80 m2." A home of 130 to 150 m2 with a garden of 500 to 800 m2 costs around 300,000 €. As regards building land, "the price per sqm. of serviced plots is close on 140 €. Outside Muzillac, it all depends on the direction you take : further inland, where plots are larger, they may cost as little as 50 € per sqm. In Damgan, on the other hand, they occasionally attain 300 € per sqm". Philippe Saloux is currently receiving lots of enquiries from buyers of holiday homes priced under 120,000 €, first-time buyers, and pre-retirees looking for year-round homes.
You will also like