A varied choice of offerings on the coast of L' Hérault
Nicknamed the "black pearl of the Mediterranean" due to its monuments of basaltic stone, the town of Agde was founded in the 6th century B.C. In the 1970's, this locality with 24,600 residents built itself a seaside resort. 42,800 people live in Sète, a population which swells considerably in summer. With 6,700 inhabitants, Sérignan offers a generous sandy beach and a well-preserved shore.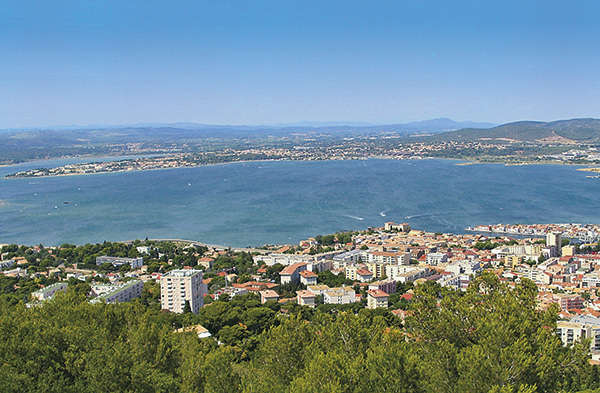 Building plots in Sète are priced on average from 400 to 500 € per sq. metre. Miraglia Immobilier (06 07 70 10 12).
Agde and Sète became rivals back in the days of steamships. The port of Sète won the first round. Nestling in the crook of the Gulf of Lion, Agde got a second chance to shine in the 'seventies with construction of the seaside resort of Cap d'Agde, thanks to which it became one of the largest sailing harbours in the Mediterranean and France's N°1 tourist resort in terms of accommodation capacities. It also owes its renown to its naturist neighbourhood. Agde consists of three built-up areas : the town itself, laid out around the historic centre on the left bank of the River Hérault, Le Grau-d'Agde and Cap-d'Agde. Its special feature is its high percentage of holiday homes, totalling almost 75 %. At the peak of the summer season, the population has been known to reach 200,000. A figure that poses a problem in terms of jobs, which are largely seasonal. Furthermore, housing is relatively recent and split up. At the turn of this century, it saw one of the biggest leaps in terms of prices in the entire département. As for Sète, the artists Paul Valéry, Georges Brassens, Manitas de Plata, Jean-Villa, Pierre Nocca and the Di Rosa brothers, all born here, have added to its renown. The Mediterranean and Étang de Thau bathe its shores. Totalling 3.4 million tons in 2010, traffic is rising in the port, which is also the leading French fishing port in the Mediterranean. Tourist-oriented in summer, the commune has continued to improve the quality of its reception facilities. In Sérignan, tourism got underway after the 'sixties, to the detriment of the vineyards. Another complex for naturists was built here. The harbour provides 320 maritime berths and 60 landing-stages on the river. There is talk of a project for a new-generation seaside resort. For the time being, Sérignan's main asset lies in its combination of a living area and a preserved coast, as yet not too built up.
"60 % of the sales in Agde concern holiday homes," says Annick Lecerf of Inter-Med-Immo 34 which has three agencies, in Agde, Le Grau and Le Cap. The last two sectors reflect the enthusiasm of holiday home buyers, mostly French, ready to pay from 60,000 to 130,000 € for a studio or 1-bedroomed apartment. As soon as it offers a view of the Med, a 1-bedroomed apartment is worth close on 180,000 €. This market is still active, though feeling the effects of the crunch. Very often, the choice between Le Grau and Le Cap has been made in advance. Some clients are fond of the authentic fishing village, others set their sights on the festive seaside resort and its sandy beaches. On the riverbank, Le Grau boasts an area with more expensive villas, from 150 to 200 m2 with grounds of 1,000 m2, priced from 500,000 to 800,000 €, exceptions aside. An enclave shared by French retirees and shop-keepers. French senior citizens in search of the sun also favour "pavillons" with four main rooms, costing from 200,000 to 300,000 €. There very few actively employed people among the buyers. An observation to be placed in perspective with the type of employment available in Agde, most frequently of a seasonal nature.
"In Sète, we are seeing an up-turn, admittedly still slight, following a healthy period in which prices have setled down," explains Christian Miraglia of Miraglia Immobilier, which specializes in the sale of building land. "Top-notch locations, the quaysides or Le Mont Saint-Clair, are still blue-chip investments. In this town so beloved by Brassens, building land, a privilege which is getting scarcer by the minute, is worth on average from 400 to 500 € per sq. metre. Sète tops the popularity polls around the Bassin de Thau and posts prices reflecting the fact." Interested parties are buying to build main homes. With total budgets of 350,000-400,000 €, they pay 150,000-200,000 € for plots of 300 m2 with the right to build houses of 120 m2. In Saint-Clair, a plot must be at least 1,000 m2 to obtain a permit. One should expect to invest 900,000 €, construction included, in a location overlooking the sea or L'Étang.
"The market for year-round homes in Sérignan still accounts for 80 % of transactions, fuelled by retirees wanting to enjoy their newly-found free time on the coast of L'Hérault," comments Lionel Pijat of Cap Sud Immo. They usually pay from 200,000 € - bringing a single-storey villa with three bedrooms, built in the 1980's - to 400,000 € - the budget required for a more spacious property, built between the year 2000 and today, with a garden of 500 m2 and a pool. This town on a human scale is lively year-round. While close to the sea, it doesn't suffer any of the disadvantages, starting with over-crowding in summer and heavy traffic. The holiday home sector ranging from 60,000 to 200,000 € consists of village houses and small "pavillons". The locals often turn up in the guise of sellers. After years of occupancy, they part with properties they once had built. Rare and mostly concentrated on estates, building plots here cost from 280 to 300 € per sq. metre.
You will also like